Bugs, Flowers, and Lu-Lu Bug
Ohhhhhhh what a weekend. Saturday, I planted some more plants. Anyone who knows me would be shocked. I am very anti-gardening. My grandmother was a fabulous gardener however, mother and I are cursed with black thumbs. Earlier this month my uncle cut off allllll of my grandmother's old Japanese Yew bushes. Oh, how I hated those things. To replace the bushes, I planted boxwood bushes. I really like them. They're neat and they don't get too tall. I've planted 12 so far. I've also added 4 white azaleas (they will look nice with the brick house) and an Alice Christenson Lilac. The color is listed as "purplish-red"...woohoo! It just looks so neat! I hope it is! I also planted some light and dark pink impatiens. Good grief...I might be getting into gardening! Oh no!

Saturday night/Sunday morning I came down with some horrible stomach flu. Luckily...it was only really a 24 hour thing. I gave myself an extra day...just to be safe.


Finally, this is the 2 year anniversary of Lu-Lu the wonder beagle coming to live with us. We got her from my husband's uncle. She had 4 brothers and a sister. She was adorable.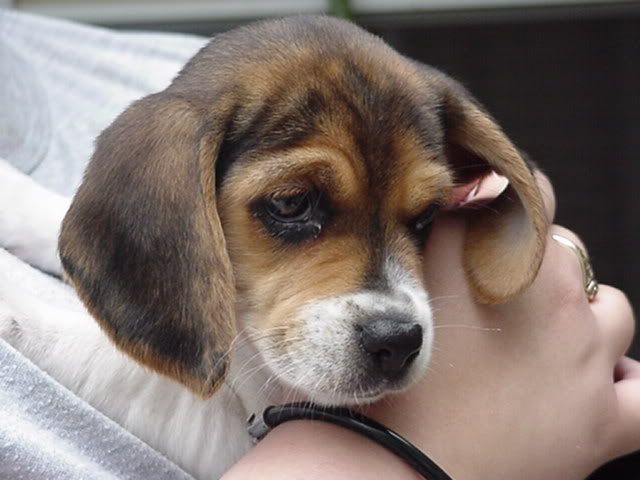 So today, Lucy and I had a Lucy and Mom evening. First, my puppy (ok, she's 2 but whatever), is not allowed outside unleashed. She is allllll beagle and will take off after a scent never to return. Plus there are idiots racing down our road constantly, not to mention gravel trucks barrelling down the road. I do NOT want a puppy pancake. We used to put her in the tennis court where she could run unleashed and chase her ball. Until she wriggled under the fence...now she's leashing it again.

Her ball. Her favorite toy and a gift from Molly the Border Collie. It is awesome!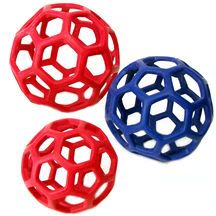 She loves this ball. It is better than a tennis ball. She will actually retrieve this ball 95% of the time (she is a beagle). She also loves to shake her head with the ball in her mouth so it whaps her `round her head. If you are in the market for a ball for your dog...this is the one! Anyway...

We went for a walk around the farm...visiting our most favorite smells (the cows, the sheep, the calf, etc). We walked along the quarry site (across the street). Then we sat in the yard and played. Finally we went for a car ride.


Love your pets. Goodness knows, I do!